Slate Roofing in Scunthorpe
Home   >  Our Service  >  Slate Roofing
Call Us For A Free Quote Today
0800 959 6493
Fascia Rite Roofing Ltd have been replacing and refitting slate roofs around North Lincolnshire for decades. Slate roofing in Scunthorpe is an excellent and beautiful material and is also highly durable. Slate comes in many forms and measurements, each of which havinf it's own benefits along with manufacturer's warranty period (50-100 years on most brands).Even though manmade slate seems to be an affordable substitute for natural slate roofs, careful consideration should be given to its suitability for your house. Over many years we've installed several slate roofs for both residential and industcommercial clients on refurbishment projects along with new construct roofing projects and we're always ready to provide free guidance on slate available to suit your property and price range.
Slate Roof Repairs Scunthorpe
Even though we use the best quality slate, constructed to endure for centuries, even the hardiest substances can finally endure some deterioration. If corrosion occurs. It's necessary to get repairs completed without delay due to potential water leakage and possible harm of wooden timbers, in addition to loose tiles simulating a potential hazard whenever they fall from the roof entirely. The best thing you can do is choose an experienced and proficient team with the capability to repair, maintain and install your slate roofing in Scunthorpe, however special your layout tastes in addition to whichever roofing solutions you need.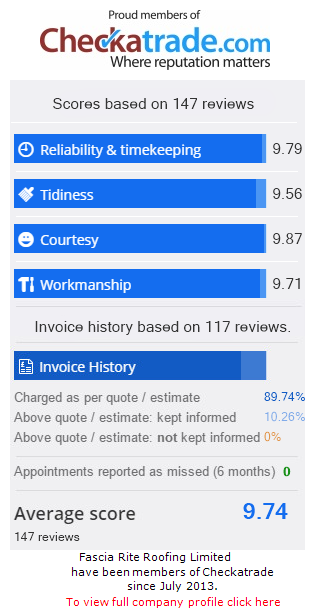 Contact Fascia Rite Roofing Ltd
Here at Fascia Rite Roofing Ltd, our highly qualified expert roofers have a wealth of experience in handling slate roofs, on an assortment of different properties. From creating plans to project management and skilled manual work, we ensure peerless work personalized to your needs and budget.
For more information on how we are able to assist with your slate roofing in Scunthorpe or the surrounding areas, make sure you contact Fascia Rite Roofing Ltd today to get a totally free, no obligation survey and written quotation! All our work is fully guaranteed and insurance backed as standard. See our other services here.

Need more information? 
Call us now
Call us now on 0800 959 6493 for a very competitive no obligation quote.